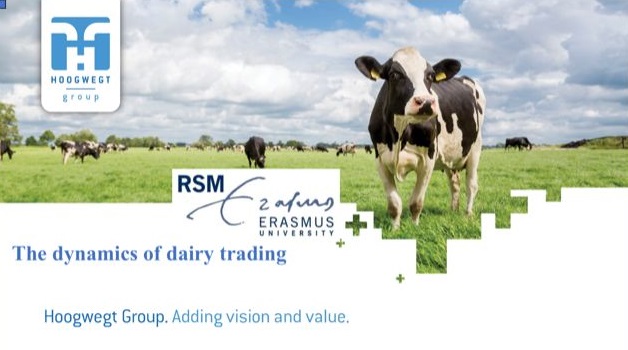 Last week our Commercial Director Rogier Lankamp had the honor of giving a guest lecture at Erasmus University, Rotterdam School of Management. 59 Students joined this class which is part of the elective "Commodity Trade & Supply Networks" in their Master "Supply Chain Management".
The Netherlands has historically been a country of trade, so we think it is fantastic that Dr. Wouter Jacobs started a commodity trading class at a well-renowned Dutch University. We would like to thank Dr. Jacobs and Reinette Sluijk for the opportunity to be part of this program and to be able to give these students some insights into the dynamics of dairy trading.
Also, this was a wonderful opportunity to promote Hoogwegt, the world's largest trading company in dairy. Hopefully, he succeeded in making these students enthusiastic to choose for a job in commodity trading. It was an online class with a very positive vibe and we would like to thank the students for their energy!