Arnhem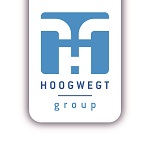 Meer details
Match criteria
Data Engineer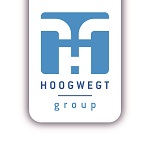 Job Description
Hoogwegt Group IT is currently creating great opportunities for ambitious IT professionals who will take us to "the next level".

In the Data Engineer function, you support Hoogwegt's enterprise data assets across the data life cycle and you help manage the data warehouse infrastructure, data models and, repositories.
Don't let the role name mislead you, it is a broad and challenging role. Together with the data manager, you provide expertise on data engineering, information analysis, and IT but also promote the value and the potential of data and analytics in the organization and help drive data analytics and BI adoption.

Data engineering
As part of data engineering, you acquire and prepare data for analytics purposes. You provide support for the production, and creation of new data, as well as data ingestion, cleansing, enrichment, and transformation.
Activities:Align architecture with business requirements;
Develop data set processes;Data acquisition;
Build pipelines that prepare and transform data (ETL/ELT) for the data warehouse
Effecting change.
Information analysis
You enable analytics and business intelligence initiatives, by designing and extending the data warehouse and data marts. Object matter experts from specific business domains, familiar with its operational processes and relevant data sources will support you.
You act as liaison with the business domain in a setup of business requirements and use cases for analytics.
Activities:
Document and review information requirements;
Liaise with (external) development team members to ensure analytics applications meet user needs;
Understand business rules and processes of the current organization;
Design data models, ETL and/or ELT processes;
Ensure that business views of data are created to support user self-service;
Ensure that supporting tools are in place and accessible - for example, a business glossary/data catalog implemented and populated with business definitions and calculations.
IT
You provide guidance and support changes in the existing data and analytics technical platform.
You support changes within related IT systems to acquire data and deliver insights.
Activities:
Understand the data and analytics infrastructure implications of business and analytics requirements;
Understand diverse data and analytics tools and technologies as well as the differences in design and access characteristics of diverse data sources;
Own the infrastructure, tools, and underlying technologies upon which analytics applications are built;
Responsible for systems availability and performance as well as data availability.
Monitor the daily operations and the use of the analytics & BI platform.
Job Requirements
You have at least 5 years of work experience and possess HBO+ level in computer science or equivalent;
Knowledge of the trading world is a plus, preferably with dairy, experience in commodities is a plus;
You are familiar with data warehouses, information analysis, and BI solutions;
You preferably have experience with Snowflake, Matillion, and Power BI;
You are a great communicator, you get people on board, you motivate and you enjoy working with others;
You are able to make decisions and arrange it;
You work neatly and project-based and transfer your knowledge in a structured way to everyone who benefits from it, you make sure that the solutions and the ways of thinking are accepted and adopted and behave like a true ambassador;
You standardize where possible and specialize where necessary, value through vision.
Company Profile
Hoogwegt Group is a global dairy company. With leading companies both within and outside the European Union, Hoogwegt Group covers all continents.
In 50 years we have grown into an internationally operating trading company with a leading position in the trade and distribution of industrial dairy products.
Hoogwegt consists of a super-efficient back office with logistics experts and around 400 employees who together trade in innovative dairy products in more than 140 countries. To be able to serve Hoogwegt Groep, all operating companies, and our customers optimally, we will extensively digitalize from a 'One Aligned Hoogwegt' philosophy.
What we offer
Informal and open company culture;
​​​​​​A complex and challenging work environment in a growing international organisation;
Freedom to organise your own work;
Training and education appropriate to the position;
Ample opportunities for personal development and growth;
Very experienced and enthusiastic colleagues;
Excellent employment conditions with, among others, favourable arrangements in the area of variable remuneration, leave, challenging sports programme and collective insurances;
A modern workplace in a new office, opposite Arnhem Central Station.
If you have any questions, call or Whatsapp with Inge Bodt, HR department +31 (0)6200799 00 or mail to i.bodt@werkenbijhoogwegt.nl.
Acquisition in response to this vacancy is not appreciated.
This vacancy has been filled, you cannot apply anymore
Locatie
Arnhem
Publicatiedatum
02.04.2021
Contactpersoon